Delphinium Flower Meaning Art Print 8x10"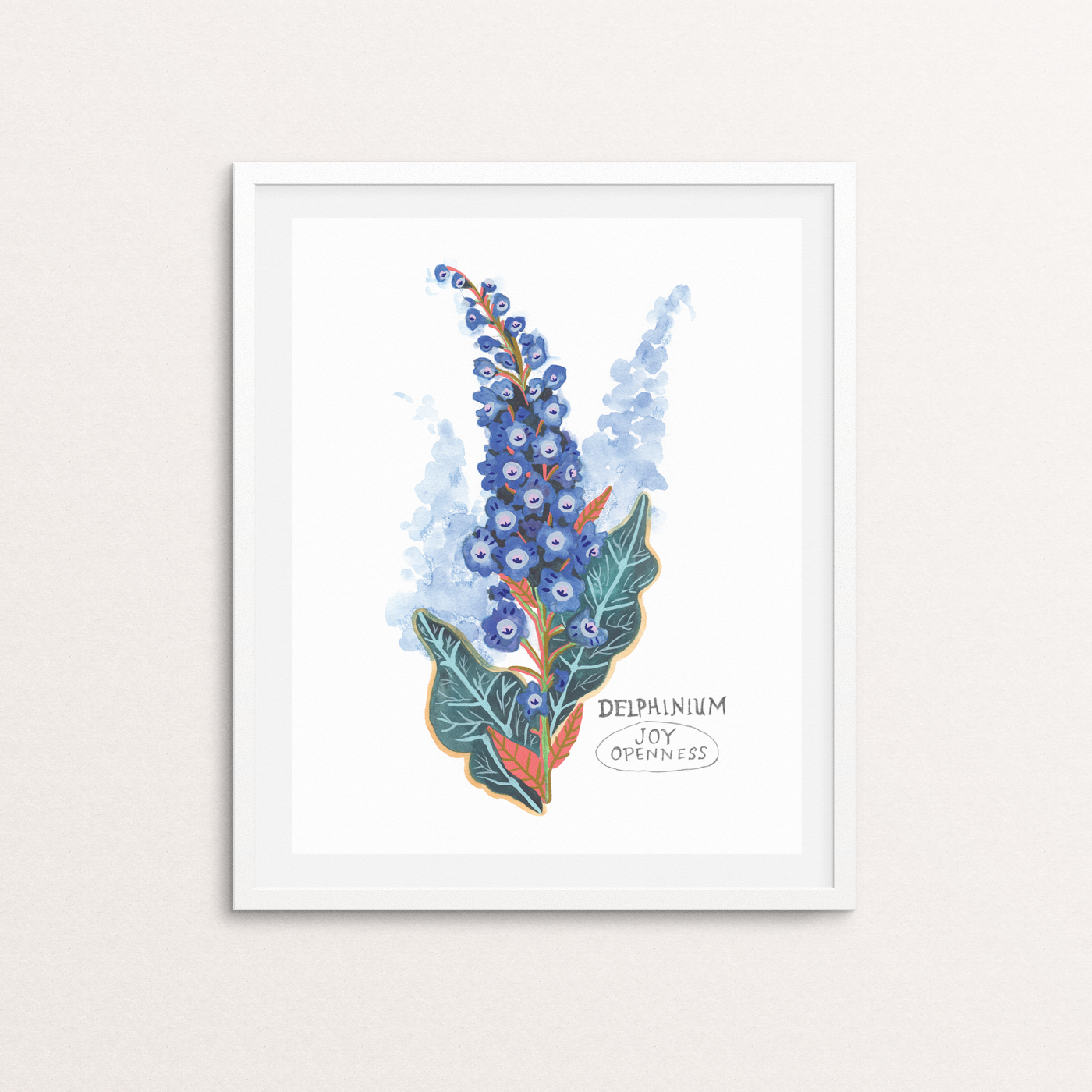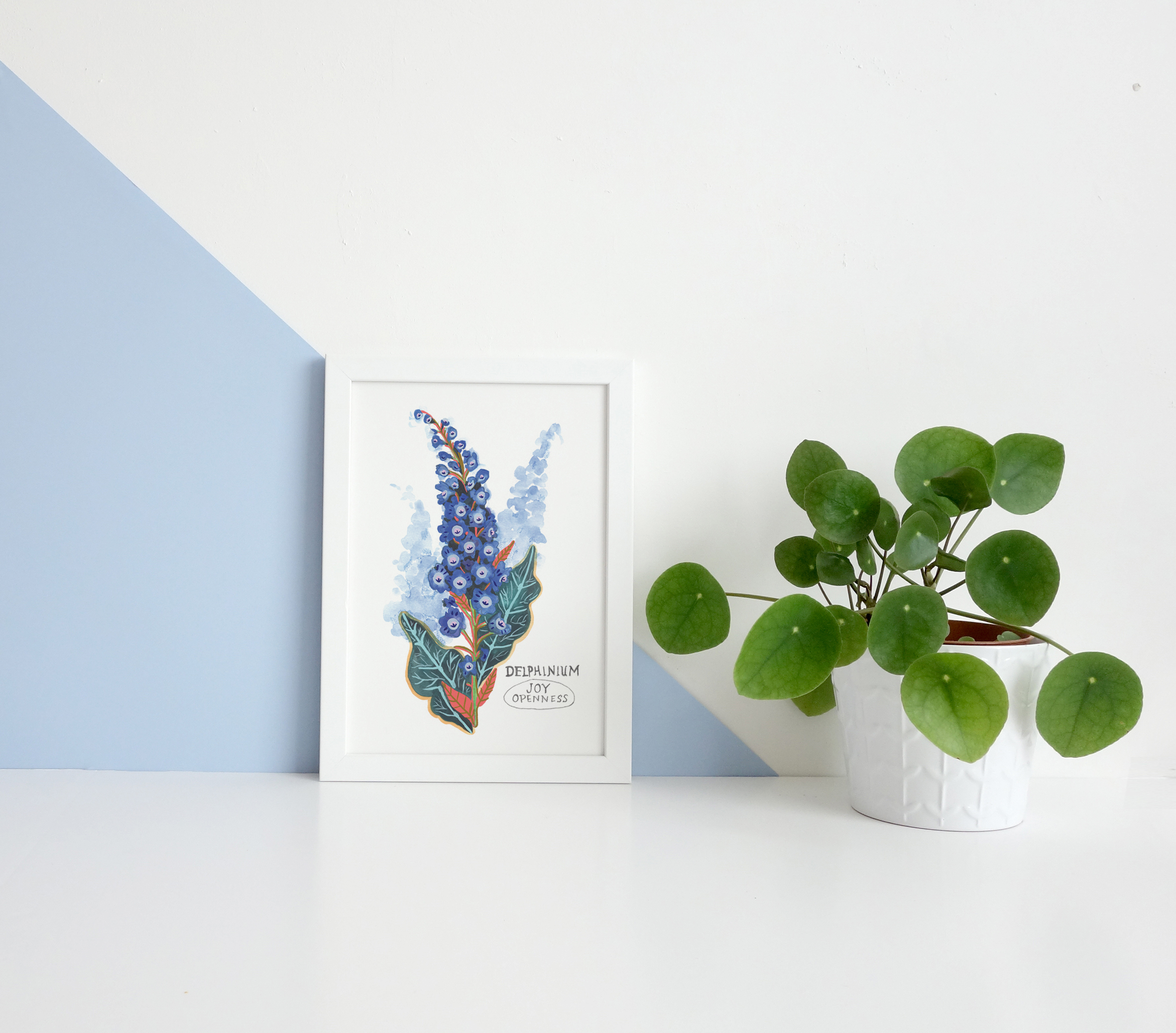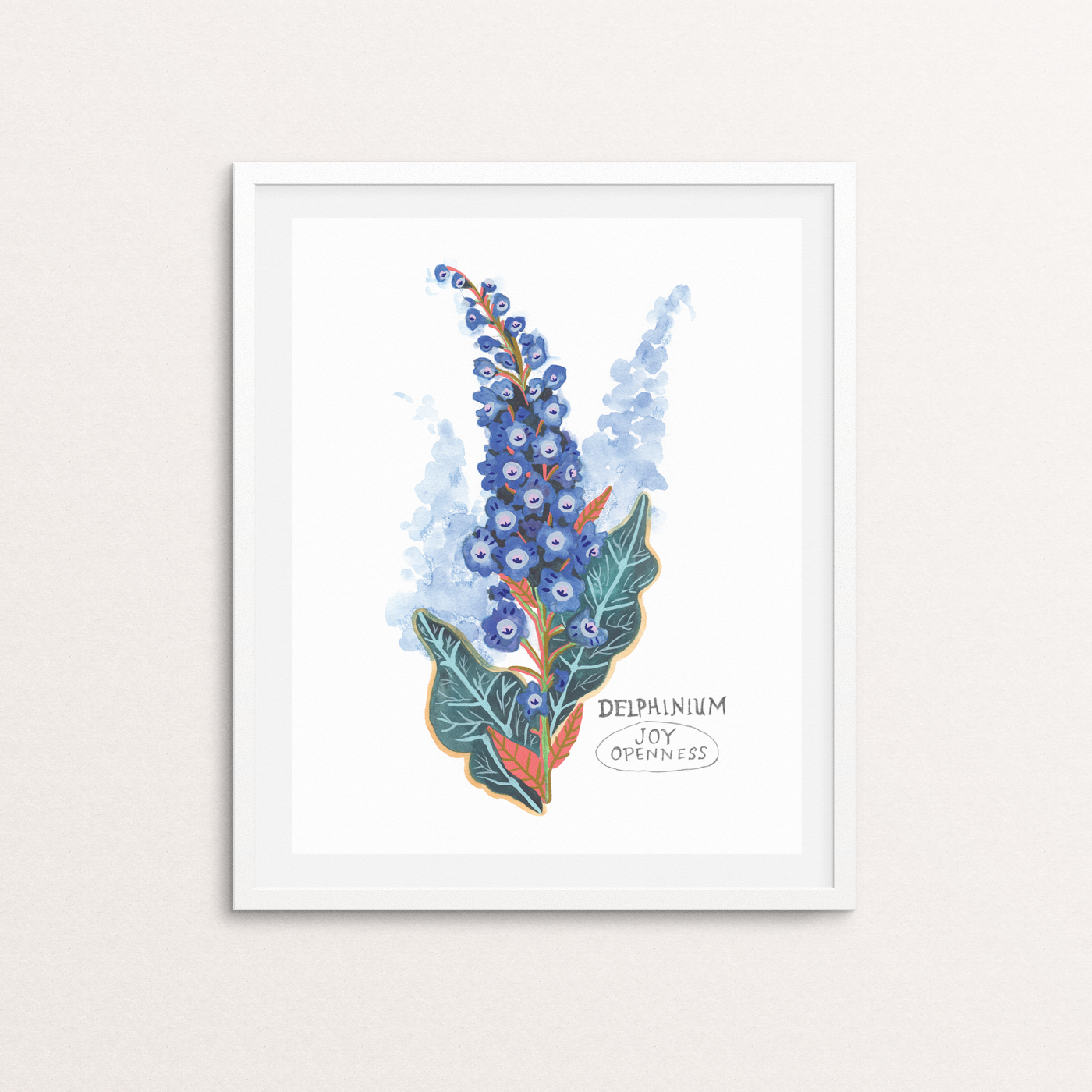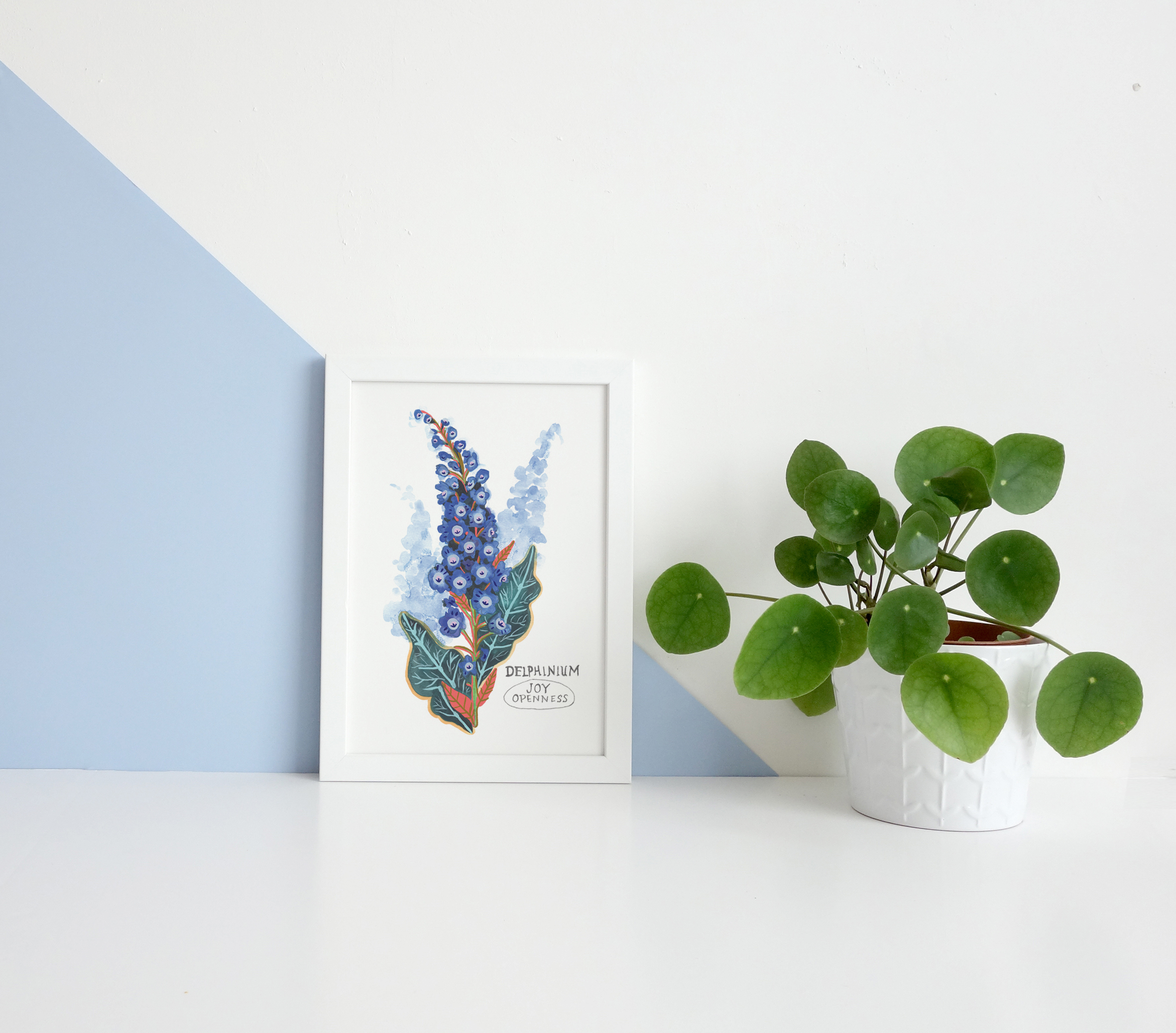 Delphinium Flower Meaning Art Print 8x10"
I love the whimsical, light-heartedness of the Delphinium, otherwise known as Larkspur. One of the only naturally occurring blue flowers in the world, delphinium were used by Native Americans and early European settlers to create blue dyes.
Delphinium fittingly symbolize Joy and Openness, but they're also known to represent dolphins because of their shape. Its namesake is actually derived from the Greek word "delphis" meaning dolphin. Who woulda thunk?!
Painted & Printed in the Midwest ❤️USA
Specifications
Size: 8x10"
Material: Smooth White Heavy Cover Paper
Process: Full-Color
Medium: Watercolor & Mixed Media
(Frame NOT Included) Check out this frame that I love from Blick Art Materials!
Ships flat in plastic covering with cardboard backing to protect.

AVAILABLE FOR WHOLESALE (Send inquiries to Christina@PersikaDesignCo.com)
ATTN! INTERNATIONAL ORDERS Please read this.
You Might Also Like