Warm Wishes Greeting Cards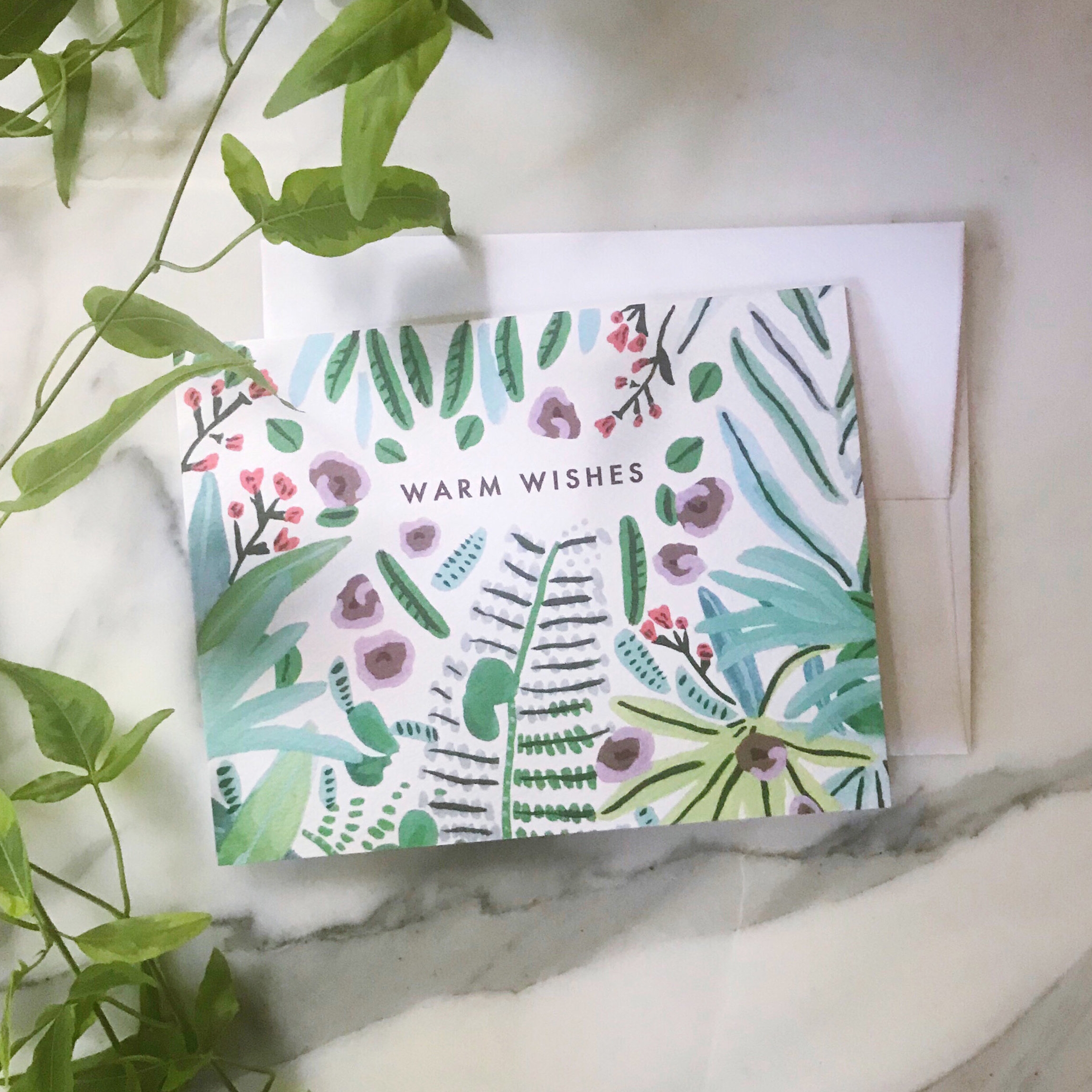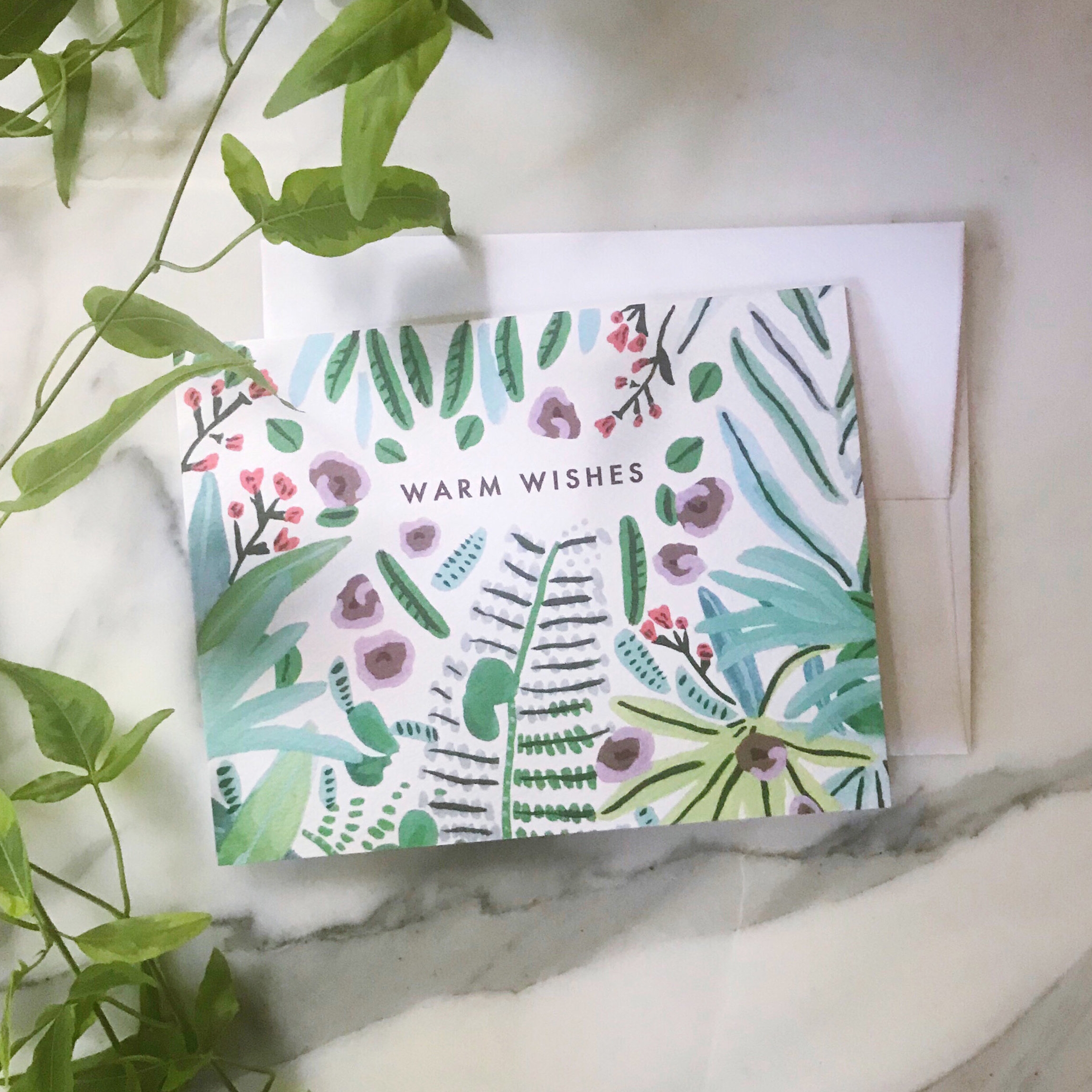 Warm Wishes Greeting Cards
Chinoiserie vibes with a tropical twist. Whether you're sending literal warm weather wishes to your friend caught in a never-ending snowstorm or more figurative wishes for joyful days ahead in a new home, this is the perfect card to let that special person know you're thinking of them.
Made in the Midwest ❤️USA
Specifications
Format: A2 | 4.25 X 5.5"
Material: White Felt Weave Cover Paper
Process: Full-Color Printing
Interior: Blank
Colors: Green, Blue, Coral, Maroon
Envelope: A2 Smooth White
AVAILABLE FOR WHOLESALE (Send inquiries to Christina@PersikaDesignCo.com)

ATTN! INTERNATIONAL ORDERS Please read this.